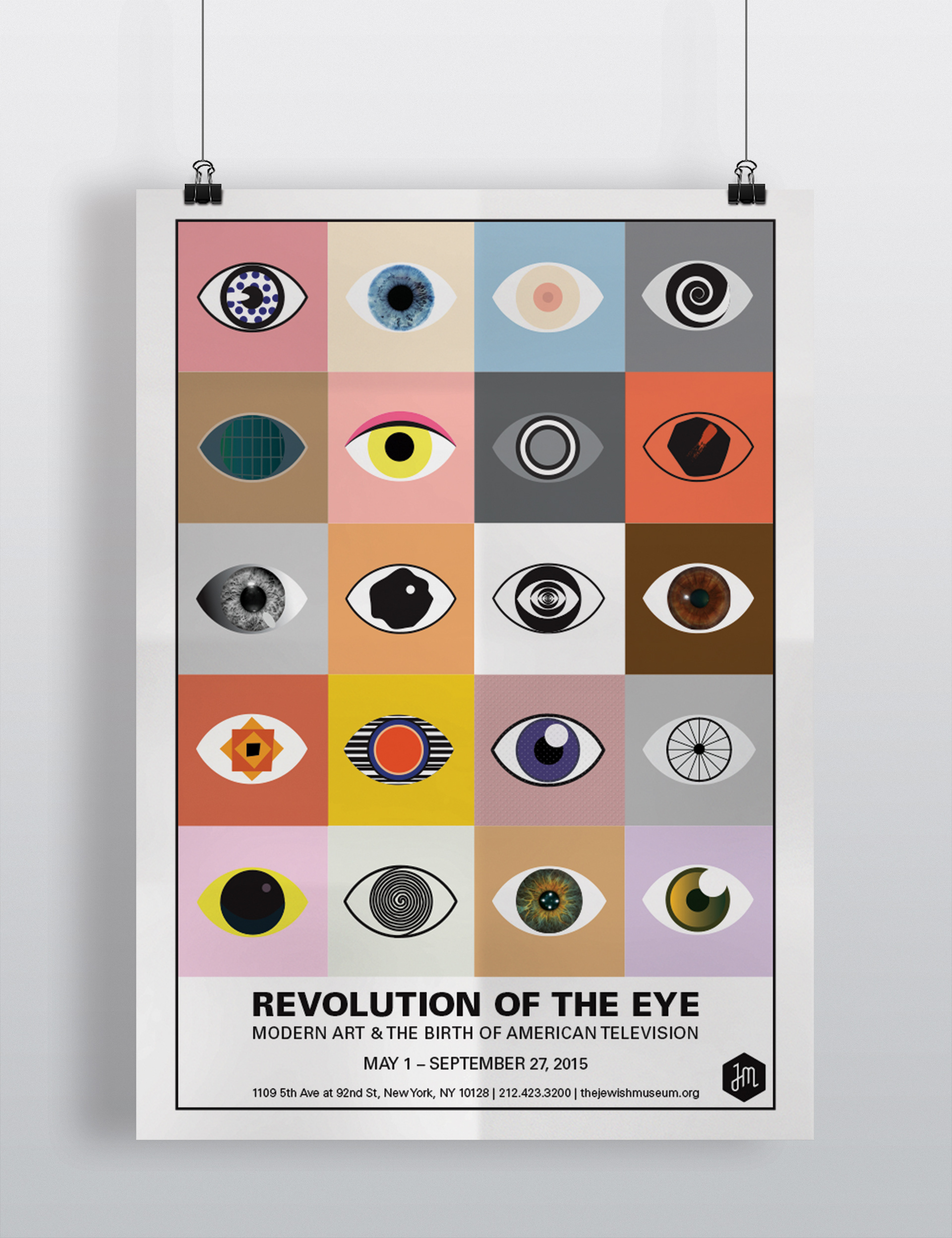 Revolution of the Eye: The Birth of Modern Art and American Television was exhibited at the Jewish Museum in New York City. It was the first exhibition to explore how avant-garde art influenced the look and content of network television from the late 1940s to the mid 1970s. Some of the artists that were showcased in this exhibition were Saul Bass, Alexander Calder, Marcel Duchamp, Roy Lichtenstein, Man Ray, and Andy Warhol. Television memorabilia, and clips from film and television were also showcased, including Batman, The Ed Sullivan Show, The Twilight Zone, as well as the impact of CBS during this time. When creating this concept poster, I thought of the styles of each of the artists and the visuals from the films and television programs and created various eyes representing those styles.
Kutztown University of Pennsylvania, 2015
For Educational Purposes Only.