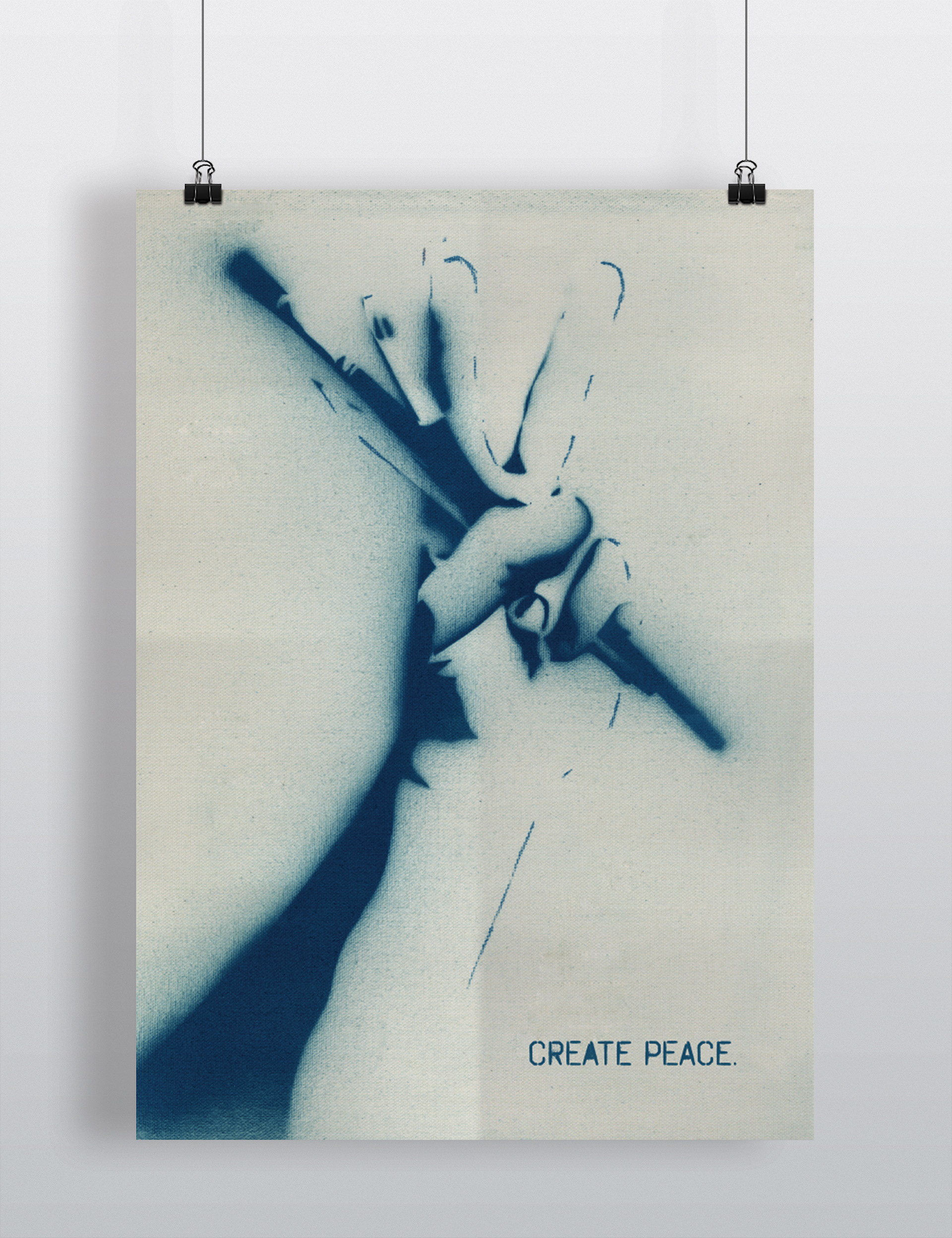 This poster, titled "Create Peace," was submitted to Skopje's 7th annual International Student Poster Competition in 2014. The project prompt was for designers all over the world to unite and design for peace. "Create Peace" was placed in the top 100 out of 2,000 entries from 44 countries. 
Kutztown University of Pennsylvania, 2014
For Educational Purposes Only.